Why would we want to learn Tai Chi Chuan or Kung Fu if we never plan on fighting?
Many people practice Tai Chi and Kung Fu to reduce stress, increase confidence and help make life flow more easily.
Responding with more ease and flow, without getting disrupted, is a technique we practice in class. But it will also change the way we respond to situations in everyday life.
Learning how to react with less tension when things are difficult can be a fairly small adjustment. But it can have a big effect on how we feel, and how things turn out for us and for people around us.
And if something happens that does affect us, we can learn to notice and come back to a more balanced state.
Applying what we learn in class to everyday life takes the practice from a fun, relaxing, rewarding hobby into something far broader, that can really change the way things happen in our lives.
So our Shaolin Arts or Tai Chi practice becomes a way of living more meaningfully every day, with the confidence that comes from knowing we have more choice over how we respond.
This is not something we need to work out intellectually. We just do the practice, and things will naturally start to change in our lives more widely. Life can seem easier and we feel more peaceful. We may also find that we have more energy, because we are using it more efficiently.
Learn a practice that really will change your everyday life. Find out more about our classes:
Our lives can be full of demands. Overwhelm and burnout are common. How can we save time and increase our energy? How can we make more time in our lives to do all the things we want or need to do?
If you want to make more time for yourself, it's worth thinking about how you spend your time and energy. Maybe you're spending half an hour scrolling through social media every day.
What's nourishing you, and what's depleting you? Can you make any simple changes to save you time and energy? It's so easy for our time to be taken up with things that don't really add any value to our lives.
If we want to increase our health and wellbeing, we can make that a priority and give less time to something that's less important.
Making time to practice qigong for a short amount of time every day can bring about positive changes - having more energy, being able to deal with stress better, increased balance and mobility, and a clearer mind.
Perhaps you already have a practice, but things aren't changing as quickly as you would like. Regular practice is key.
When you learn how to use your mind, body and energy efficiently, qigong practice only needs to take 10-15 minutes. It can even be for just 5 minutes if time is limited. Daily practice has a cumulative effect.
As our practice develops and our awareness increases, it can become clearer where we are putting our energy. We notice more, so we have more freedom to choose.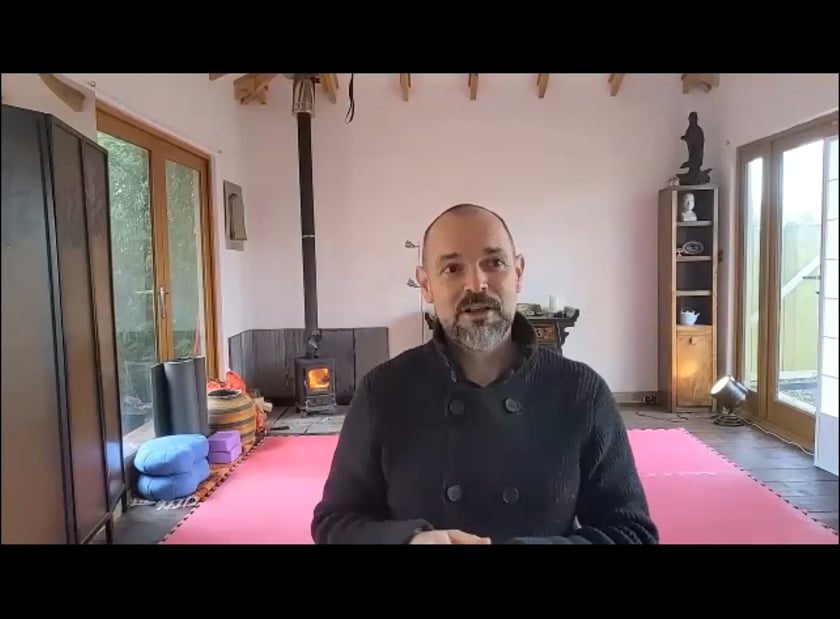 One of the students on the Unfolding Being course shares some insights from his practice...
Identity is a part of who we are. Through time we collect and hold onto passing events and get distracted by our predictions of the future.  Our minds create a story out of this which we then identify with as "I".  This "I" is then the place where we relate from and to ourselves and the world around us.
Awareness is to experience what is without identification.  Imagine there is a space inside all of us where everything may be seen from, where all is already in relationship with one and another, without having to make any connections or relate to things, as this is already inherent.  It is a place where you may come to rest and surrender your "I" to be with all beings as one.
Chi Kung is a way to enter into this awarenessing.  By developing the skill of generating an energy flow and letting go you awaken this awareness.  It only a matter of time and dedication to become familiar with this mode of being.  It will certainly help with broadening your view and understanding the bigger picture of things.
-Pascal