Cultivating Mind, Body, Energy and Spirit for Inner Peace and Flow
Every Tuesday 7-8pm
Live Online
Tai Chi or Tai Chi Chuan (Taijiquan) is a high level martial, energy and spiritual art.
The very nature of its training emphasises gracefulness, gentleness, and harmonious energy flow, leading to mental freshness and harmony.
This makes it a suitable martial art for people looking for physical, mental, emotional and spiritual development.
You will learn to practice a rich and rewarding art, without too much effort or time required.
Those that are used to practising just the Tai Chi forms may be surprised that Taijiquan is actually an internal martial art, and can be used to defend yourself. As an internal art, it develops internal force (energy). Internal force can be used to enhance a person's martial ability or sport, and can be applied to anything you do in life that involves your body, mind or energy.
We are lucky in our school to have inherited the teachings of Grandmaster Wong Kiew Kit, who has spent much of his life studying and passing on the various arts that came out of China. Tai Chi is described as the softer Kungfu. But don't let this fool you, it is very powerful.
The benefits of the practice can be experienced almost immediately.
When you practice Tai Chi Chuan you will:
Get all the benefits of chi kung (Clear illness, increase energy and resilience)

Improve physical performance, strength and flexibility 

Strengthen your mind and spirit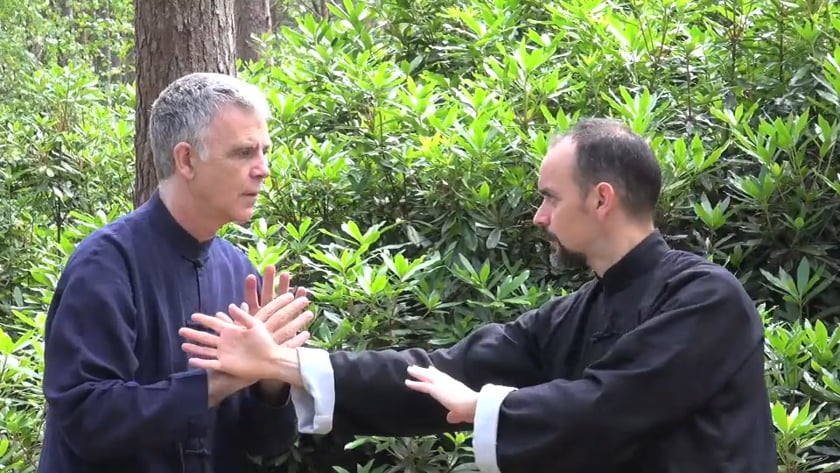 Originally Taijiquan was called Wudang Kung Fu. Zhang San Feng was a Shaolin Kung Fu master who left the Shaolin Temple to cultivate his spirit. He was already an accomplished martial artist before he developed the system now known as Taijiquan. He was the first person who combined the physical aspect of Kung Fu, the energy aspect of Chi Kung (Qigong) and the mind aspect of meditation into one practice.
Zhang San Feng did not develop Wudang Kung Fu as a need to increase his martial ability or to increase health, even though Taijiquan develops both. He used it as a spiritual practice to gain immortality.
This wonderful legacy that Zhang San Feng passed onto us means that when practising genuine Tai Chi Chuan today we can achieve the "triple cultivation" of good health, performance and spiritual development.
At our classes, you will
Learn the fundamental principles and skills of Tai Chi Chuan

Develop skills to engage with the world actively and safely

Get a direct experience of tai chi chuan working for you and the confidence to practice at home

Understand how the skills of tai chi chuan can be used to address specific issues in your everyday life
Ready to learn Tai Chi at the mind, body, energy and spiritual level?
Online Tai Chi Classes via Zoom with Sifu Tim

Tuesdays 7 - 8 pm

Permanent access to class recordings 

£80 for 4 weeks

Included with 'One with Everything' deal

Sifu Tim Franklin is an Associate Lecturer at Chichester University teaching Tai Chi for Mind-Body Connection and Resilience
"Entering the way, nourish heart,
stabilize nature, accumulate energy,
focus spirit be main path"
Focusing Spirit Accumulating Energy Treatise in Grand Ultimate Practice