Start the day feeling energised, focused and relaxed
Qigong for Health, Fitness and Balance
Wednesday 9-9.30am
Qigong for Vitality, Flow and Deep Inner Calm
Friday 9-9.30am
Qigong for Health, Fitness and Balance
Every Wednesday, 9-9.30am
Improve your strength, flexibility, balance and overall health with Qigong. Start the day feeling focused and energised.
Qigong for Vitality, Flow and Calm
A gentle, nourishing way to start your morning. A guided practice to help clear your mind and body.
'I feel that we are on a journey with Tim, he is gently creating an understanding of this area which was completely new to me a year ago. It's very powerful.'
-Eileen
'Such a great start to my day. I feel blessed to feel fully alive!! No sciatica by the end of this morning's session.' 
-Beatrice
The classes are suitable for complete beginners, and those who want to develop and deepen their skills.


If you have limited mobility or physical restrictions, the exercises can be adapted to suit you.
They can also be done sitting down. You will still get the benefits of practicing qigong.
Class groups are small and friendly.
You are encouraged to share your progress and ask questions, either in the class or by email.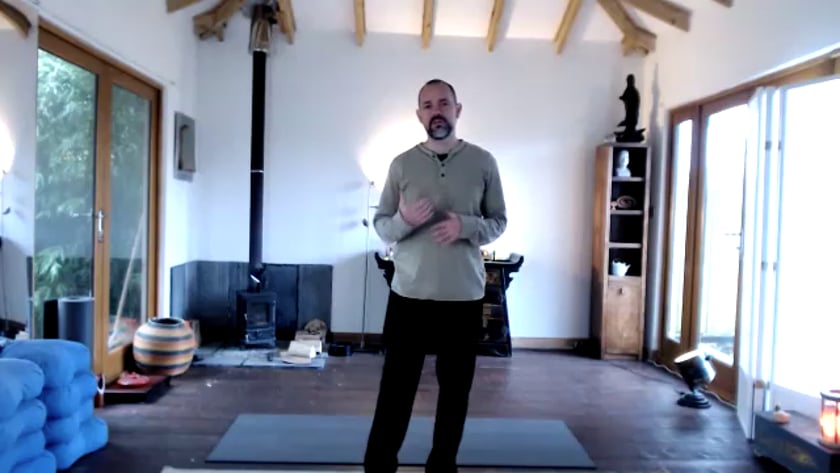 'These sessions are remarkably good for fixing the fundamentals. This was an almost perfect standing Zen meditation and set me up well for the day.'
-Jonathan
'I find the class useful as a guide to just be still and a reminder to rest. It is also contributing to regenerating my energy stores.'
-Monique
If you have a question or need help with booking a class please get in touch.